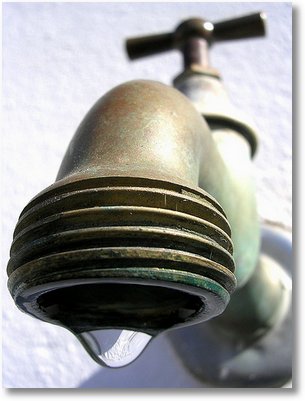 Picture adapted from
exit78.com
There will be a water disruption in 1/4 of the Klang Valley... mainly the suburban of Kuala Lumpur, Petaling Jaya. The gym that i have been going i.e. Fitness First has text me regarding the water disruption.
RM0.00 Disruption of water supply at 5 Fitness First clubs: DU, MA, TC, 1MK, MML from 8am 22/6 - 8am 24/6. Home members r welcome to other FFClubs. Pls call respective club.
Fitness First has 12 outlets in Malaysia which 11 outlets are located in klang valley. Now 5 outlet will be impacted by the disruption of the water supply. Left 6 outlet which will jam pack especially FF @ Empire. I still not sure which outlet should i visit for my gym tomorrow. Maybe i should go to Klang Bukit Tinggi and after gym i can have BKT for dinner ;-)
Anyway, will decide tomorrow morning then.
For those who stay in the
affected area,
please do your preparation eh~