I have been discipline to hit the gym for the past two days... Today i bumped into my ex-lunch buddy Matt who also a member of Fitness First. When i about to hit the gym, Matt came out from the gym as he has done his workout... Stopped over and have a quick chat with him. Then he left the gym and gone home.
I went up to place my bag in the locker then hit the cardio area for my 10 mins cardio warmed up. After the warmed up i walked over to the machines that workout my back... followed by chest and then later my arms.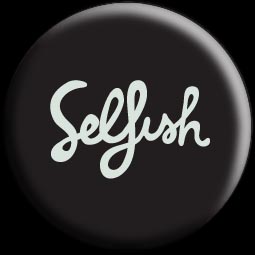 When i wanna to work on my abs... there was an arrogant but ugly lady who wore Nike outfit, walked like no one but herself in the gym... She went over to the abs machine... unfortunately I was a bit slow and not able to grab the machine before her. So i moved over to the tricep machine which located beside the abs machine. I looked @ her hoping that she has a quick workout and left the machine in a few minutes... Guess what? She was so creative and worked out with her finger using the abs machine... By now, I think you might be thinking how she did her finger exercise using Abs machine?
Heheheheee... She didn't do any abs exercise but she was using her phone to send text. I gave her an unhappy stare... she looked at me and continued doing her text... WTF... I was not very happy and asked her how long she would need to use. She gave me a look and continue her text... I was not in mood today to bamboo these kind of people today, only wished that she would scolded by others. So i walked away and used another machine for doing my abs... This was so not TZ... :p Left the gym @ about 5:30pm and headed to J-one for my hairdo... :p
Anyway, just wanna to understand from you... what would you do if you came across this kind of selfish people?