Petrol price is increasing... Hopefully the midnight oil price will not rise. Anyway, it's time to burn the midnight oil. Yes~ burn the oil.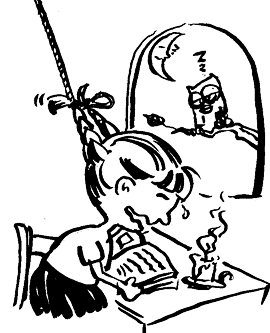 Picture adapted from GoEnglish.com
My group assignment is approaching and i would like to get rid of the assignment as soon as possible. Guess what? It's the Project Management group assignment which has so many things to write... from setting up the schedule in Microsoft Project to the financial analysis... to the risk and scoping. How many more to write?...
My eyes cannot open already and time to hit the sack and continue tomorrow.
GOOD NITE~